Thinkstock/diego_cervo
The Social and Emotional Long-Term Benefits of Summer Camp
NEW YORK CITY - Children spend up to 180 days in school, not counting weekend functions, school-sponsored extra-curricular activities and socializing with friends. For most kids, it's a huge part of their world.
Camp offers your child a different environment in which to grow their social skills and expand their friendship circle.
The primary feature of most camps is that they offer recreation and creativity in a structured environment. That structure usually provides for downtime to just hang out.
Here, are a few of the many positive features of going to camp.
Another Opportunity to Develop Social Intelligence
According to psychologist Daniel Goleman, who coined the term, social intelligence is broken into two parts:
Social awareness is the ability to monitor our inner world — our thoughts and feelings. Social awareness refers to qualities including empathy, attunement to others and social cognition.
Social facility, on the other hand, refers to how we use our internal social awareness to interact with individuals and groups successfully, such as self-presentation, influence and concern for others.
Camp is a key opportunity for kids to develop both sides of their social intelligence by offering them a way to practice becoming adept at socializing by offering them access to many new people and environments.
The more children can practice their social intelligence, the more smoothly they can incorporate the skills for the rest of their lives.
Emotional Challenges
The structure of camp presents an ideal environment for children to build resilience. As I've mentioned before in my Mental Wellness column, resilience is having the ability to take failures in stride and retain a positive outlook on life and one's abilities.
There are a myriad of examples where resilience can be fostered while at camp, whether it be on the losing side of an athletic competition, navigating the social waters of cliques and peer groups, or (in the case of sleep-away camp) not being able to lean on a parent's intervention, thereby learning to "smooth" things out on one's own.
Camp also allows children to experience the full range of emotions in relationships in a compressed time frame of several days to several months. Children get to experience the nervousness, excitement and, eventually, the sadness that comes from making new friends, connecting with those friends and then having to say goodbye at the end. This experience will repeat itself over and over again across one's lifetime and it is a different experience from the cycle of the academic year.
Expanding the Definition of "Who I Am"
For good or for bad, we often times get labeled early in our lives as an athlete, an artist, musician, as gifted or talented, as a "brainiac," or other, more derogatory, things.
After I finished graduate school, I worked at an academically-oriented summer program for high school kids, located on a major college campus. It was a very LGBT-friendly environment, and many of the LGBT students expressed that they felt most like themselves at this program. This was in stark contrast to their school experiences where they felt they had to "hide" their true selves, due to fear of judgment, ridicule or violence. The students were very grateful for this camp.
Like those LGBT teens, kids of all kinds can find a place to expand or change their label at the right camp.
In the age of specialized summer camps, children who excel or have an intense interest in a subject can spend their summers exclusively pursuing their passions. A secondary gain from this is that the other kids attending camp are also the ones labeled in the aforementioned ways back home. As a result, your child can be defined less by their passion, or what they "do," and more by their character and the other traits that go into their "true" sense of self.
If the child has had negative experiences at school or in their neighborhood, they get exposure to a different world that may feel more accepting, walking away with a belief that there is a place for them in world.
The Investment
Sometimes summer camp can be a costly financial investment for parents, particularly when it comes to food and lodging and travel at camps such as sleep-aways.
But whether it's a free camp or a paid camp, a good one requires kids to invest in their experience, whether it's through their intention to build friendships or their willingness to push boundaries to the unknown.
If a child spends the summer growing their social network, building resilience, developing a positive sense of self which helps them be who they really are, then the money spent on summer camp is a priceless investment in your kid's future.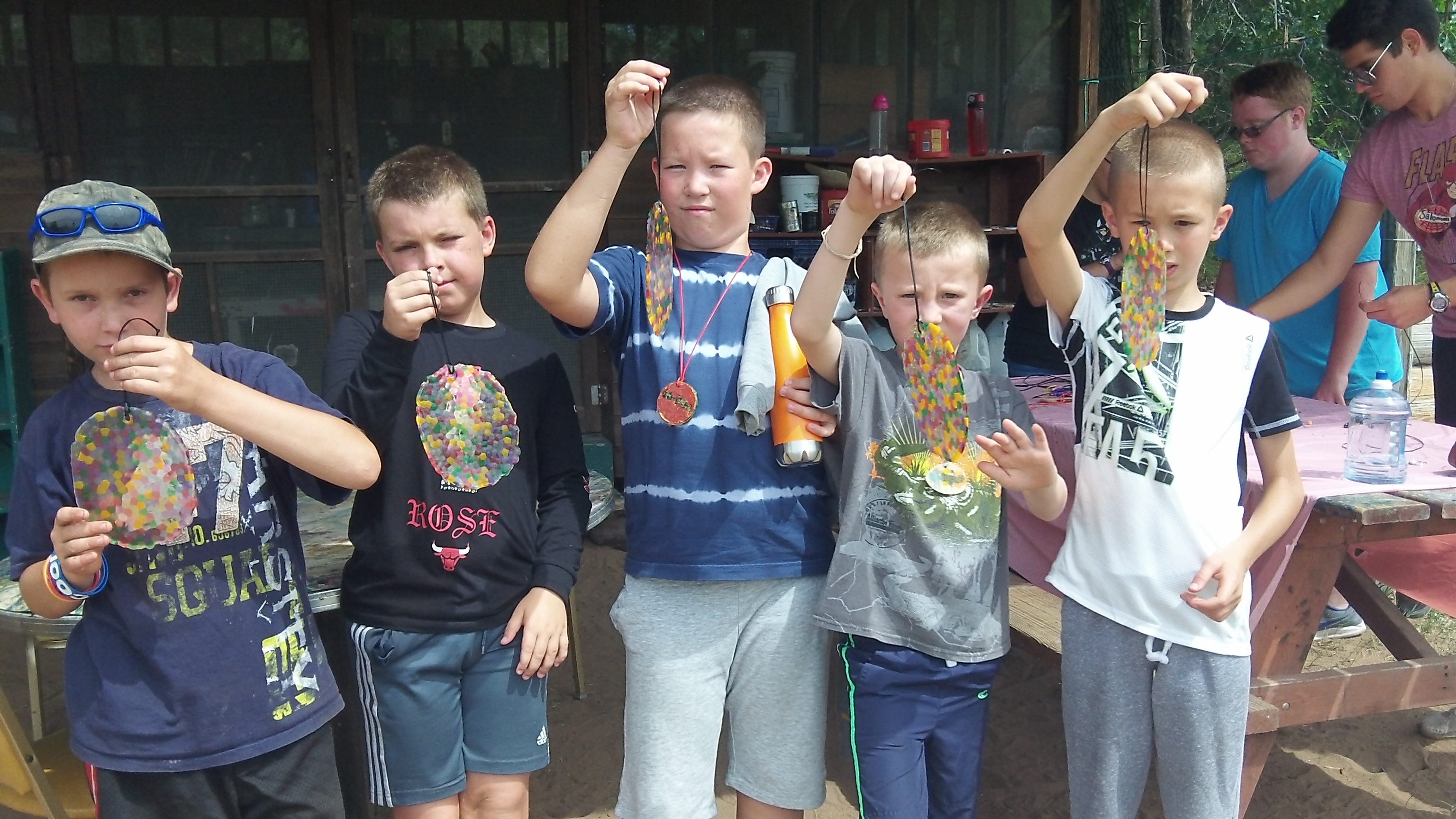 Now is the time to Commit! You have heard about all the benefits Overnight Summer Camp can provide a child. Still, it seems a strange concept to send your child away to Swift Nature Camp and in other people's care. Yet time and time again, parents see that their child returns home different (better) than before he or she left. How can this be? What is this Camp Magic?
As a parent, these are the questions that went through my head as I sent my child to a different overnight summer camp. Does sending my kid away mean I do not love them? Does it mean I am selfish? Does it mean I am a BAD parent?
Actually sending your child to Overnight summer camp means none of these things. Often parents need to hear again all the benefits of summer camp, here are a few:
9. Kids are active – These days a child's life is sedentary in school, online and inside. Every moment at camp is filled with motion, from play to learning or even walking to the bathroom.
8. Experience successes – Camp's main goal is to build kids up. So at SNC we find what kids can succeed and that helps them feel more confident.
7. Gain resiliency – Life is filled with setbacks. At camp setbacks can be handled in a positive way. For instance, a group may have a difficult canoe trip, yet together they persevered and made it. Knowing you can make it is an amazing lesson.
6. Unplug – Technology has taken over our life. No time in history have children been so connected to it. In the old days kids watched TV for 2-3 hours a day now a screen is watched 7-9 hrs a day. Get back to real connections.
5. Independent – This day and age kids are scheduled most of the day. Camp gives children the ability to make choices for themselves. A skill needed in life. Wrong decisions can be gently handled and right decisions applauded by peers and non parental units.
4. Play – In nature animals learn by play. We all love watching the wolf pups play, but they are really getting ready for life. Same is true with children, they learn by having unorganized free play. Something that was a staple in kids growing up in the past. Camp still provides this in a safe, child friendly atmosphere.
3. Social skills – Living in a communal setting, like camp, provides amazing opportunities for children to learn personal skills like, empathy, resolving disagreements, teamwork and healthy communication.
2. Enjoy nature – Kids lives have become an indoor life. Nature is missing and all the research shows this is having a negative effect on today's kids. Higher stress, obesity and insecurity. Nature supports healthy child development and enriches kid's perception of the world.
1. Friendships–Swift Nature Camp has only one mission to help children be their best. We do this in a fun and supportive way. By building friendships with people that truly care. we help child make better friends. Campers will tell you their best friends are at camp. Why? When you live with people, you learn to accept them, you build tolerance and over time your difference become bonds. The result is a summer family.
So as you are thinking about the adventure your child will be on this summer, don't rule out the Northwoods of Wisconsin and Swift Nature Camp.