Come Meet Jeff & Lonnie
The Owners and Directors of Swift Nature Camp at the Chicago Pet Show
Nov 11 & 12, 2017
Kane County Fairgrounds, St Charles, IL
This is a great time to meet Buuba our camp Pig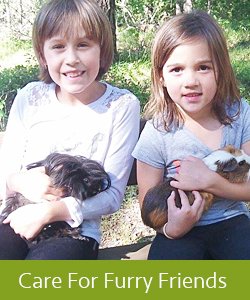 Do you have an animal lover in your family? You are not alone. Many children love critters. But it is not that easy to find a summer camp for kids that is loaded with hands on animals.
Parents and Campers alike from Wisconsin, often tell us "I never knew you existed- Your perfect for my kid". At SNC we have been supplying children an amazing Animal Summer Camp since the 1960's. Our goal is to help every child succeed at an overnight camp experience where animals are just a part of the FUN!. If you are looking for a Nature Camp or maybe a Science Camp in Wi., we are the place. Most of our kids are not the jocks of the world, they are the kids that play for fun and they normally thrives being outside enjoying frog hunts or doing other Nature Activities. Because we are small and not one of the Mega Summer Camps in Wisconsin we can give individual attention to every child. Our 1st Timer Camp gives special attention that makes parent and campers happy alike...Maybe that's why 92% of our kids want to return each summer.When parents find a friendly kind place that promotes positive values and makes their kid feel valued it makes everyone happy.
At SNC we know we are not summer school so we teach hands on so campers enjoy and learn about animals and nature in their own way. Frog hunts are one of the favorite most signed up for things we do. Kids learn more when they are active and involve all their scenes. So when campers do, they understand. So we try and increase a campers self discovery and natural curiosity. If play Outdoors in NATURE with Animals they will internally develop a respect for nature and in the future see a reason to protect it.
Parent and Campers alike feel comfortable knowing camp is in Wisconsin and only a few hours from Madison Wi. Plus we even have a Motor Coach that brings campers to camp. Our proximity, makes visiting on a weekend for Lunch a great way to check in with your camper. Parents are sometime sad when they visit because often campers have other plans, like playing outside, catching fish, or caring for furry critters, but they are always happy to give you a tour. We help children feel comfortable in their new surroundings and giving them the independence to do so even if being away or outside is kinda new to them.
Animals are just one of the many reasons why campers love Swift Nature Camp. Each summer children enjoy adopting a pet and taking care of it. We teach pets are not all fun and games, they need to be responsible responsible to feed, water and play with pets before any of their own play time. Responsibility comes first. Parents does your child have a pet you don't want to care for pet while your camper is at SNC. No problem, we are one of the few camps that allows children to bring their animals with them to summer camp. That's what makes us a Wisconsin Animal Summer Camp
But it is more than just an active Nature Center, Pet Zoo, and Department of Natural Resources sponsored programs that keep bringing campers back to Swift Nature Camp it is our special recreational activities that include canoe and backpack trips, horseback riding, swimming, arts & crafts, team courses, archery, sailing, water skiing, tubing and sports, over 22 different land and water activities. Despite all this, it is friendships that bring campers back.
As a parent to learn more about this Overnight Wisconsin Animal Camp, read more about how we encourage children to be more responsible and to be accountable for themselves as well as being kinder. Learn more about the cool activities, the friendships and the animals. Hope to see you at Swift Nature Camp