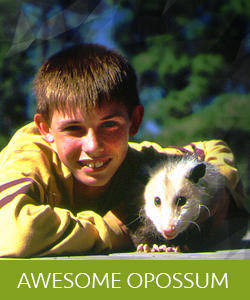 Which campers will find Success at SNC?
At the end of each year over 90% of our campers wish to return, so the answer is easy: nearly all children will enjoy SNC. Our campers tend to be bright, curious, and creative children who enjoy the company of adults and kids alike. They are good kids who are filled with kindness. They are happy with their new found indepndance and wake up every day ready to enjoy being outdoors in nature and looking forward to the adventures in store. >Read More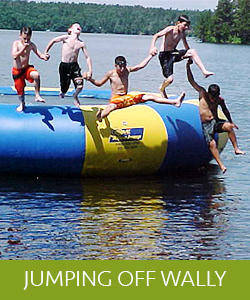 Swift Nature Camp -Who We Are
Our focus is to blend traditional summer camp activities with environmental learning, increasing each campers appreciation for nature, science and the environment. Our child centered program away from technology, celebrity culture and academic pressures encourage smart, creative children to reconnect with nature while learning more about themselves.
Read More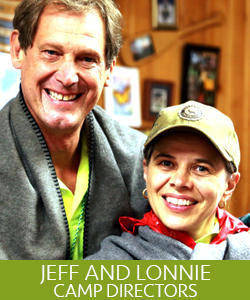 Meet Lonnie & Jeff - The Owners & Directors
We love Swift Nature Camp. For us, camp is a way of life. It always brings us joy to see our campers grow and develop each summer at camp. It's like having one huge extended family spread throughout the world that reunites each summer in the north woods of Wisconsin. Read More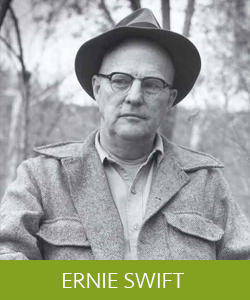 History Of Swift Nature Camp
At Swift Nature Camp, we are carrying on the tradition of pioneer environmentalist Ernie Swift (1897- 1968). As one of the first Conservation Department Wardens of Wisconsin, Ernie strove to preserve and teach environmental awareness. Ernie eventually rose to serve as the department's Director and later he was appointed by President Eisenhower as the Assistant Director of the U.S. Fish and Wildlife Service. When asked, Ernie would say his best work was as the Executive Director of the National Wildlife Federation. Read More