Nature Center
Nature: It's a Way of Life at SNC
At Swift Nature Camp, we don't just love nature; we believe that experiencing nature is living life to the fullest, we believe that nature makes us happier and healthier, we believe that nature is fun, and we believe that nature fills us up in every way possible! We promise that your stay at Swift Nature Camp will be the highlight of your year. Let us show you the life-changing power and incomparable fun of being outside. Are you ready to have the time of your life?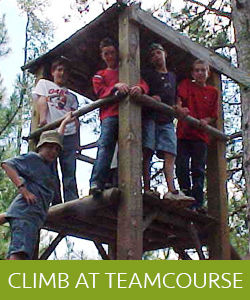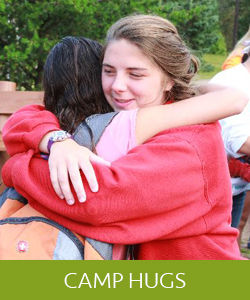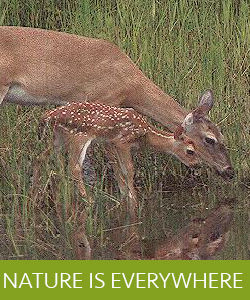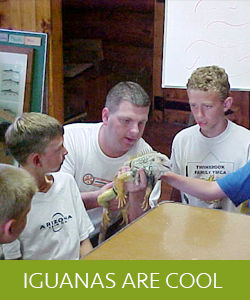 Engage All of Your SENSES in Nature
You Can Taste: Wild berries mixed with homemade ice cream, veggies from our aquaponics garden, hot dogs that you cook with solar energy, wintergreen leaves from the forest floor, amazing food that you get to cook over a campfire including smore!
You Can Feel: The warm lake water as you jump off our water trampoline, the sunshine while you play outside, the earth from a goofy mud bath, the sand on your toes at the beach, the furry and not-so-furry creatures that you can play with in the Nature Center, the wind as you sail a boat across the water, the rain as you sing and dance in it with your friends!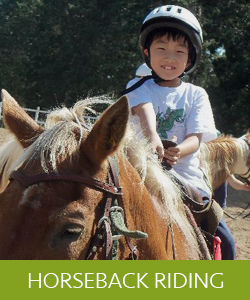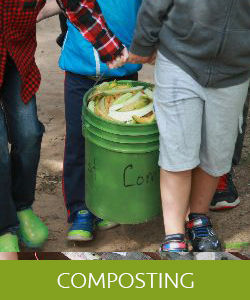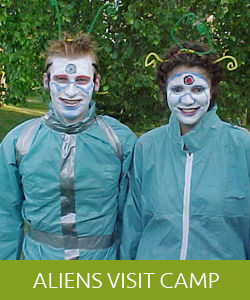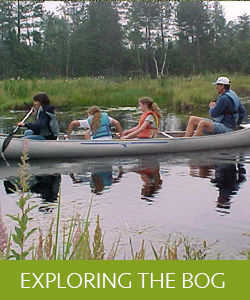 You Can Hear: Loons and other birds, wolves howling at night, the slap of water while you canoe along the river, the rustling of leaves in the forest, the crackle of camp fires and songs outside with friends, forest rangers talk about amazing things, the quiet of night without the city noise!
You Can Smell: The fresh smell after a rain shower, the pure unpolluted air, beautiful wildflowers, campfires, conifer trees, and so much more like a stinky sock in your cubbie.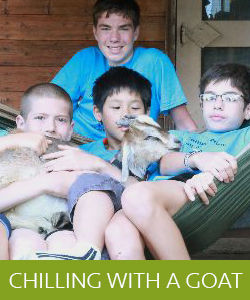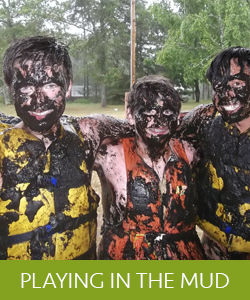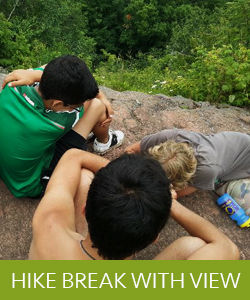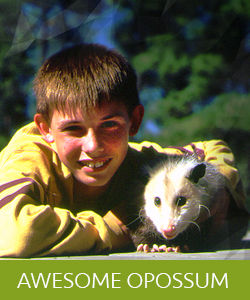 You Can See: Sunsets over the lake, shooting stars in the sky, the northern lights, crazy mushrooms and plants, eagles, deer, the full moon with our powerful telescope, beavers building their homes, frogs and tadpoles that you catch and bring to the Nature Center, anything and everything!
We want you to be in charge of your learning, You can really DO so much here and these lists are just the beginning, the rest is up to you.
There just one more thing you should know about SNC...
We Have An Amazing Nature Center & Zoo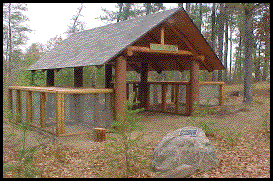 The Nature Center

is where it all begins.
Located on the hill overlooking camp, this rustic log cabin is far from what you might call a science classroom. While it is a place to stretch your mind, there are no grades! Instead, come here to get your brain pumping with natural curiosities. To help you out, we have the best Nature Center Director! With their help you can learn outside, have fun, and get dirty! Often we have Forest Rangers come in and talk about wolves or putting out forest fires. At SNC, we make nature your classroom because the outdoors has so much to teach us!
Camp Critters
One of coolest parts of learning at the Nature Center & Zoo is that you will share this space with a Crazy Number of Animals. From the furry, feathered, and scaled, you can choose to care for them, observe them, and even play with and hold them! As if the Nature Center wasn't already enough, we also have a structure right outside called Rachael's Zoo. Here you will be able hang out with larger critters and the ones that don't mind being outside. Did you know that you can bring a pet to camp? If you don't have a pet of your own, you can even adopt a pet to care for while you're at camp. Some campers even bring these pets home with them for good! You might enjoy going out and catch a cool bug, snake, frog - this is a highlight for many of our campers. Once caught, you can showcase it in the "Catch of the Day" exhibit before releasing it back to its home!
Here are a few of the Nature Center Highlights!
*Frog, Turtle, Snake, Lizard, and Bug Catching, *Look at stars through our telescope, *Design boats, rockets, and even solar ovens, *Learn crazy nature facts, *Adopt, care for, and play with animals, *Go goose banding with the DNR, *Help set up our own aquarium pond ecosystem, *Identify plants and animals, *Go berry picking, *Go on Night Hikes, *Learn how to find food in nature, *Grab binoculars and bird watch, *Earn Achievement Awards, *Play amazing Nature games, And SO MUCH MORE!

Come Join Us While We Play & Learn Outside this Summer!