Parent FAQs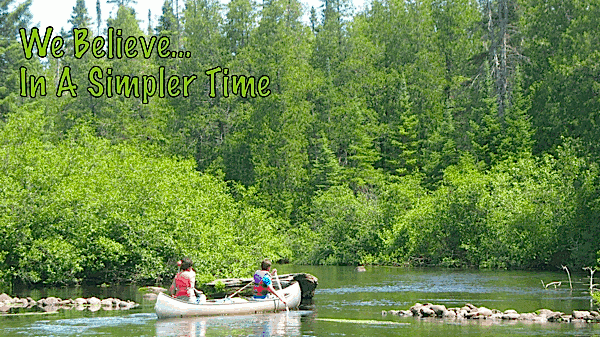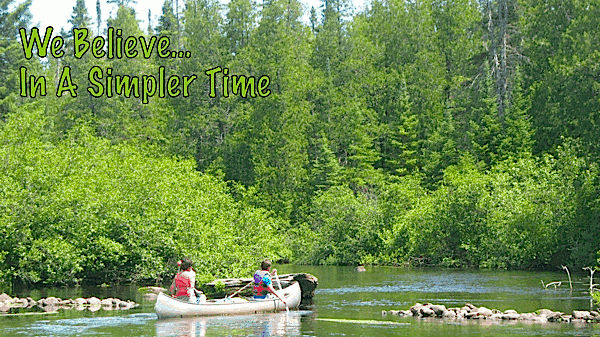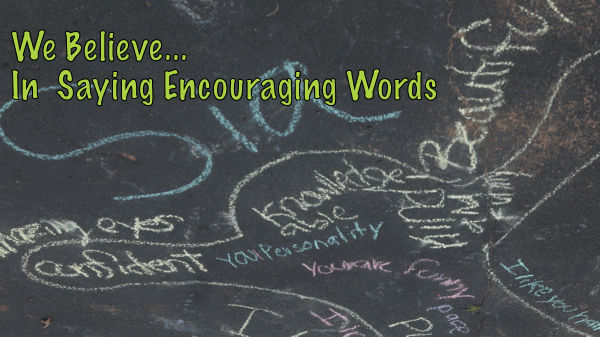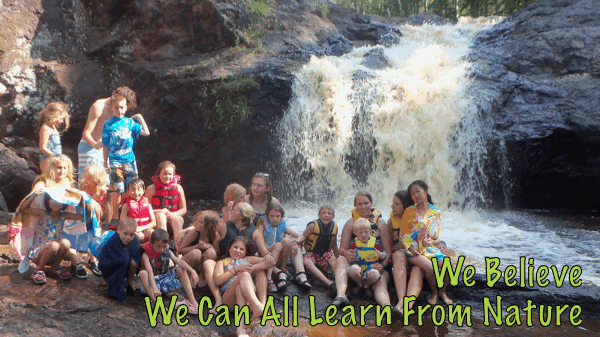 At Swift Nature Camp we believe in being as transparent as possible. Our goal is for your child to have a successful, fun experience away from home. You know your child best and making sure that SNC is a good match for your child will only help in meeting this goal. So please read the additional information and if you have any further questons, please call or email.
General Information
What are the facilities at SNC like?
The Northwoods of Wisconsin is a magical place to be. SNC is situated on 80 acres and adjacent to a 1500 acre county forest. We are on the Minong Flowage, a 1500 acre lake perfect for swimming, skiing, tubing and all water sports. The cabins line the shore with a view of the lake. To find out more about our camp facilities, feel free to contact us and request a camp DVD or take a look at the many pictures and videos on this site.
Who accredits Swift Nature Camp?
SNC is accredited by the American Camp Association (ACA). The ACA observes over 300 standards to ensure a high quality and safe program. In addition, SNC is inspected every year by the state of Wisconsin health and safety program. Our insurance company also makes regular inspections and in 2017 we won a Safety Award.

What is the food like?
At SNC the children love our food. Our food is nutritious and fresh, with most meals being made from scratch. We have a salad bar at lunch and dinner giving each child a choice. Our camp cook has been with us over a decade and the kids love her almost as much as her food. See more about our Food and Menus

What costs does the standard tuition cover?
Tuition covers most camp activities. We do offer some options for families to avail themselves of. Take a look at the list of options on our camper application -- if you do not see an additional fee option, the cost is covered under our standard tuition.
Are children required to stay the complete time?
Our program is based on each child coming and leaving at the same time. This system really helps each child get the most out of camp by making them a part of something bigger than themselves. Plus, no one wants to come late to camp and be the "New Kid" and should you leave early it really disrupts the cabin dynamics. If you need special consideration, let's talk and see how we can make it work.
Registration & Payment Information
How should I sign up for SNC?
SNC uses an outside company that keeps all of your child's application and health forms secure. You can create your camper's private account by Logging in from the front page of our website.
What about Payments & Refunds?
A $100 deposit can be made on your account by using a credit card or electronic check. We ask that any other payments be made either with a mailed physical check, e-check or Paypal. Our payment schedule is a $300 payment February, March, April & May with the remaining due in early June. For your convenience, we will process credit cards through the site for an an additional 3% charge. Refunds will be made electronically.
What paperwork/permission slips are required?
Two weeks prior to a child's camp session, a parent or guardian must submit a completed online registration along with the signed medical forms. We know the paperwork may seem daunting, but the more information you give us the better we can take care of your child.
How does the camp store work?
Your child has an individual fund set up in advance. This account will cover your child's allowance, camp shirt, and any other miscellaneous charges. At the end of camp any remaining balance in the fund will be electronically refunded.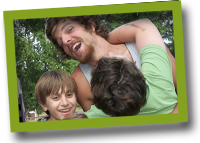 Safety At SNC
Are there trained medical personnel on site?
At SNC all summer camp staff are professionally trained by the American Red Cross in First Aid, CPR, and AED use. 85% of our staff are certified lifeguards. An RN lives at camp and is available at all hours.
What about medications or if my child gets sick?
Our on-site RN dispenses all prescribed medications. We ask that you use the individual pre-packed medicine provider as outlined on the camper application. Our nurse handles most health care situations directly; for more serious situations we go to the Health Clinic & Hospital 20 minutes away. We will notify you immediately if your child needs to spend the night in the camp health center or visit the doctor.

What are the qualifications of camp counselors and staff?
Camp counselors and staff vary in age (all are at least 18 years of age), and are fully trained and qualified for their roles at SNC. All summer staff attend a 2 week training program at the beginning of the summer. All staff are hired only after they complete a lengthy interview process and pass reference checks, a criminal background (CORI), sex offender (SORI) check, and drug testing.
What if my child has food allergies or dietary restrictions?
At SNC we realize food is an important part of camp life. That is why we try to accommodate most individual restrictions and dietary needs. If your child has any kind of food allergy or dietary need, please be sure to make that known on the application form.

If I had a medical form from last year's camp session, can I use it?
No, parents and guardians must renew their online medical form every year.
What about medical insurance?
Our application requires you to have health insurance for your camper. We also offer health insurance for common injuries incurred while at camp. See Dates & Rates
Do you accommodate campers with special needs?
If your camper has a special medical need, please contact our office prior to enrollment to see if we are a good fit for your camper.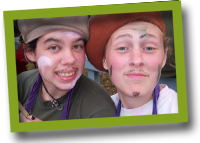 Activities, Field Trips and Sports
Do campers have a choice of activities during the day?
Yes, two times a day. Our afternoon program allows children to select from a list of around 10 activities. Our Free Time period gives children 1.5 hours a day to go anywhere at at camp and stay as long as they like... this is the favorite part of most children's day at camp.
How competitive is SNC?
All programs are fun and basically non-competitive. There is friendly competition during some sports and games, but encouraging others is emphasized, along with sportsmanship and teamwork.
What about water safety?
At SNC safety on the waterfront is our biggest priority. 85% of our staff are certified life guards. While boating or when near the lake (but not at the swimming area) all campers must wear a life jacket. In the swimming area we separate children by ability and keep them in a swimming area prescribed for their skill level. At free swim campers always swim with a buddy and we call frequent buddy checks. Each morning we have 2 educational swim sessions per cabin; usually one or 2 times a week your child's cabin will be attending a swimming class. These are designed to improve your child's skills and help keep them safe in and around the water.
Will my child take camping trips?
Yes. All of our Explorer Camp (3 or 6 week) programs take out of camp canoe, backpack or biking trips. These are age appropriate; older campers will take longer more difficult trips while our younger campers may just take a short paddle to a local island for a sleepover.
Additional General Questions
What if English is a second language?
We enjoy having children attend camp from all around the world. The camp experience is best if children have a basic understanding of the English language. This will help them communicate and make more friends. Swift is a wonderful immersion summer camp opportunity that even has English tutoring available.
What about transportation to camp?
We have 3 ways to get campers to camp: 1) Parents drive their child to camp, 2) Campers can take the SNC chartered bus to camp, 3) Campers can fly into Minneapolis Airport where a camp representative picks up your child at the gate. From there they will drive the 2.5 hours to camp in the camp van or by chartered bus.
Do I get to contact my child by phone?
As part of the process of growing independence, we feel it is important for your child to be not only physically be away from you but also at some distance from direct communication. Therefore, we ask parents not to call camp to talk to their child. Please do call the camp office anytime, and feel free to use directors Lonnie and Jeff as your eyes and ears for how your child is doing at camp. We will gladly give you a full report, You can send email to This email address is being protected from spambots. You need JavaScript enabled to view it. or use the traditional postal service to send cards and letters. Everyone loves mail.
What are the bathrooms like?
Our bathrooms are clean and modern with hot and cold running water. They are located in our main Lodge building a short walk from the cabins. At night campers take that walk with a buddy and a counselor. Children are scheduled to shower every other day or so. Most campers take a quick shower after they go swimming.
What about the weather?
Camp will not stop for inclement weather and we encourage you to pack clothes for all sorts of weather. Generally the temperatures are in the 80s during the day and in the 60s at night. But these can vary and having the right clothes is important. Rain can often enter the forecast as well, and every camper needs a poncho or rain jacket. It is best to follow the packing list we provide.
Why am I packing sheets and blankets?
We ask campers to make their beds daily, as a part of encouraging self-responsibility. It might even become a habit that carries over after the return home! Sleeping bags are only used on trips or very cool nights.


What is the discipline plan?
We prefer to counsel children rather than punish them. We look at each situation on an individual basis to determine what is required. Basic violations of safety rules will result in a camper being required to sit out for the remainder of that activity. All counselors are trained in behavior management and active listening. If a particular issue persists, the counselor will inform the Camp Directors. The Camp Directors will determine if further action is necessary, including contacting parents or guardians.
How do you respond to Homesickness?
We realize that normally most children miss their home while they are at camp. Our goal is to lessen the initial impact so that campers can continue with daily life and only have brief moments of feeling homesick. The two best things we have learned to do are to give the child increased attention and support while gently encouraging them to get involved in activities. If your child is having a really hard time, we will call you to discuss options.

Can my child be in a group with their friends?
Yes, as long as the children are of similar age and gender. Please use the friend requests on the application. SNC will try to honor these requests. Even if request cannot be honored friends will have about 3-5 hours a day that they can plan on spending together.

What should my child NOT bring to SNC?
All personal electronics should be left at home, including: Ipads, cell phones, digital cameras, games and similar equipment. Any weapons, knives, guns, bows, etc. are not allowed. We confiscate all food brought or sent to camp.
What kind of clothes should we bring?
Camp is for fun outside, and that means clothes get dirty, ripped and stained. So please pack the clothes that you really won't mind getting damaged. We all wear t-shirts and shorts or jeans. Please take note of our dress code before packing.
How often is laundry done?
Laundry is a morning activity that a cabin does with their counselor once a week. This is another good reason not to send the best clothes!
Soap is provided. If your child has an allergy you may wish to provide your own laundry soap.
How will I know what to pack for my Child?
What about lost & found?
At SNC we do our best to return items to our campers. Our lost and found box is easily accessible in the Dinning Hall. On the last day of camp we distribute all items from lost and found. Despite our efforts, things get left behind. Our policy is to return any item that is special or valuable, so give us a call. All other items are donated to a local charity at the end of camp.
When Can I visit?
At SNC we have no particular visitation days, so you are welcome to visit any any time. We just ask that you give your child 5 days or so without you to get over any initial homesickness.

Can I visit camp before signing my child up?
Yes, feel free to stop by camp any time. If camp is not in session our caretaker who lives on-site will be happy to give you a tour of the facilities.


How often do the campers have to write home?
On Sundays a meal ticket is needed for dinner and they are simple to get -- just write a letter home! All other times we encourage campers to write during quiet time.


What about bed wetting?
Some children who attend camp still wet the bed. We do everything within our power to keep this event between the counselor and the camper so as not to embarrass your child in front of others. If this is a recurring issue, we encourage your child to bring disposable underwear that they can change into at the Health Center before bedtime.
So I have signed up my camper "Now What?"
We have a large section of information for you to read and watch to help you and your camper get ready for a wonderful summer at SNC. Get all your Camp Info Here.