Camper FAQs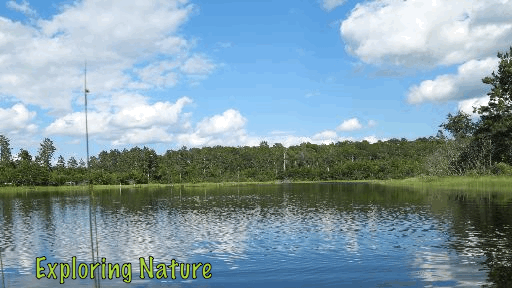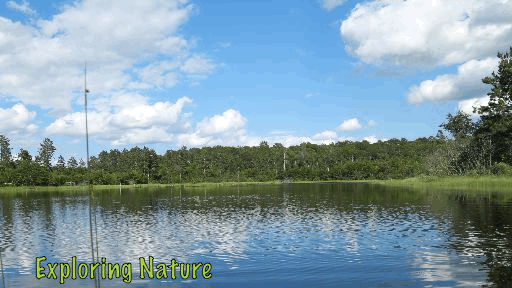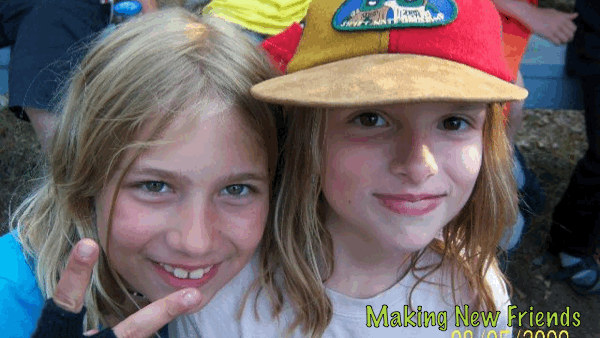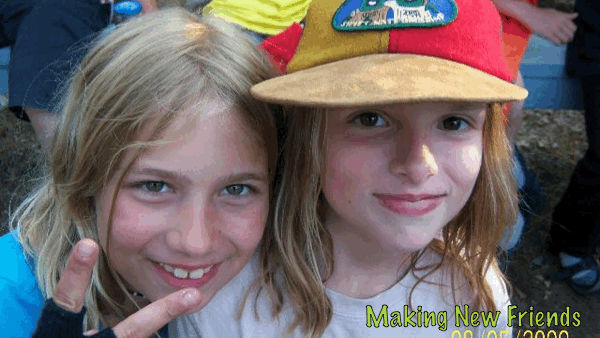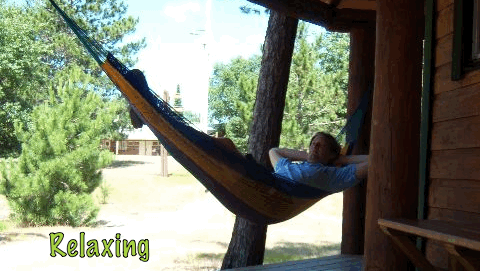 FAQ'S From A Camper's Point of View
Before you come to camp, you probably want to know a little bit more about what you are getting yourself into. After all, going to camp is a big commitment and it requires some courage to leave your home and family. We understand that! To help you out, we have compiled a common list of questions you might be asking yourself about Swift Nature Camp.
What happens the first day of camp?
The first full day of camp is Orientation Day. Our goal during this day is to make you the expert. In order to make this happen, you'll visit all of the main areas of camp so you'll know where everything is. By the end of the day, you'll know your way from the Nature Center, to the waterfront, to the mailbox, and everywhere in between! You'll also have many chances for questions and you can always ask your counselor if you missed anything.
What will my day look like?
Camp days often follow the same schedule. In the morning you will wake up by 7:30 am, have breakfast, clean up your cabin, and then head to two activities. Lunch comes next and is followed by some quiet time to just relax and maybe write a letter home. Next, you're off to the activity of your choice and then almost two hours of doing whatever you want! In the evening, we'll have a fantastic dinner followed by evening activities. Learn more at our camp schedule page.
Should I bring a friend to SNC?
At SNC we do have campers who bring friends, however, most come independently. Although coming alone might be nerve-wracking at first, new campers find that they quickly make friends from all around the world. In the end, bringing a friend and making new friends are both good in their own way! Can I pick my cabin mates?Maybe. At camp we group campers by age and gender. If you have a friend coming to camp who is close to you in age and the same gender, there is a good chance you will be in the same cabin. Don't worry if you become separated—each day you will still have many hours of time together.
What about fashion?
Old clothes are what we wear at SNC. When you arrive, you'll quickly see that fashion and trendiness isn't something we worry about. We prefer comfortable clothes that you don't mind getting a little dirty! As a result, t-shirts, jeans, and shorts make for perfect camp clothes. Can we personalize our cabins?Of course! You can bring posters, pictures, stuffed animals, and anything that might remind you of home. All we ask is that you don't write on the cabin walls.
Do I have to be an athlete to enjoy camp?
At SNC we are a non-competitive camp, which means that everyone wins. Playing and being your best is more important than being better than others. If you are an athlete, that's awesome. If not, that's great too. Camp has a spirit of cooperation and you'll have fun no matter what your athletic abilities and interests are.
Can I spend time with my brother or sister?
Yes. Each day we have quite a few hours when all of camp does activities together. During these times, it's really easy to hang out with any siblings you might have come to camp with.
Who will help me with problems?
Your counselor will be like your big brother or sister who is always willing to help. From helping you find your toothpaste to curing a tummy ache, they are there to make your life better. If for some strange reason your counselor can't help you, Lonnie and Jeff are always around and they have been known to fix anything.
Are the counselors nice?
We are excellent at choosing counselors that really like kids. Many are even in college learning to be teachers because they like children so much. The great relationship between our campers and counselors is especially clear during camp goodbyes: they like each other so much that tears are often flowing before everyone heads back home.
Can my parents visit?
Absolutely! We don't have a specific visiting day, and your loved ones can come any time they like and stay as long as they like.
Can my parents send me goodies?
Packages are permitted at camp, however we ask that you do not receive food—it attracts hungry critters and no one wants bugs in their cabin!
Can my parents call me?
Parents can write you and email you but we do not allow parents to call their children while they are at camp. This may seem weird, but we have found that writing works well and campers grow to enjoy feeling independent.
Should I bring special equipment to camp?
We supply a packing list. As long as you follow that list, you're in good shape. Generally, you do not need to bring anything except your everyday personal items to camp. Please leave your electronic devices at home!
Should I bring money?
No, please do not bring extra money. Your parents will have put money into an account just for you. Therefore, on Mondays you will get a cash allowance for the camp store. If you need anything else (toothbrush, deodorant, disposable camera, etc.) you can always charge it to your account.
Is each day the same?
Yes & No. Usually we follow the schedule described earlier. However, during our 3 and 6-week programs you will be out of camp on trips once a week. At SNC the routine becomes familiar in a short time. What makes each day different are the activities you are doing and the people you are doing them with. You will have many opportunities to choose your own activities; you might spend one day at the Nature Center, the next day canoeing or maybe even on the slingshot range. It will really be up to you.
Can we choose our activities?
Yes. Each day we have a "working lunch" where you get the opportunity to pick what you want to do that afternoon. Each day has plenty of exciting choices, so you will never get bored. Plus, Free Time gives you the chance to do almost anything you want.
Where and when do we sleep?
You will sleep in a cabin with 8-10 other kids all about your age. In each cabin are bunk beds and cubbies. You might want the top bunk or the bottom - it will be your choice. Depending on where you choose to sleep, your cubby will be nearby to put all your things in. Each day we head back to the cabin around 9 pm and, while it varies by age, lights are typically out by 10 pm. The next day we all wake up to the bell at 7:30 am and start our new day.
What is the dining hall like?
You will be amazed at how good our food is. Kids love it and frequently say it's as good as or better than mom's cooking. Each meal we spend sitting together with our cabin mates—all your best friends. Our counselors serve the food and then we all eat together. You will love our food and there's lots of it!
Can I play with the critters every day?
Only if you want to. Our Nature Center has "classes" everyday that you can sign up for. We also have Free Time when you can come play with or help care for the critters.
Can I bring my electronics?
SNC is huge fun! We have found, and you will too, that electronics are only an intrusion and not needed at camp. Coming to camp will give you the chance to unplug. You might miss them for a day or so, but you will quickly feel free and busy enjoying yourself in other ways. Besides, you will be filling your whole day with loads of other fun activities that you can't do back home.
Does our cabin have its own bathroom?
At SNC your bathroom is just down the path in the main lodge building. They are not fancy but they are clean with has electric lights, flush toilets and individual showers. After returning from an overnight camping trip it will seem a little like heaven.
How dark is it at night?
We have no city lights at camp so it can get really dark. The awesome thing about this is that the night sky will be filled with millions of stars and sometimes even the northern lights! Even when it's dark in your cabin at night you are never alone. Counselors and friends are there to help make sure all is well. Every cabin has a nightlight so you don't get hurt getting out of bed. You can also keep a flashlight in your bed to help find your way along the lighted trail when going to the bathroom at night (don't worry, your counsleor will walk with you)