I'm Coming to Camp
Dear Camp Families

We are looking forward to a great summer, and are introducing new programs that we know your child will enjoy.
This information will be the largest and it's important that you read all the information. Should you have more questions after reading this, please call. Note, we will be moving to the Northwoods early in May, so send information or call us there. So, take a deep breath and here we go....
SNC Video Orientation Series
Information to help Parents and
Campers get ready for camp

| | | |
| --- | --- | --- |
| | | |
| | | |
2018 Dates of Camp:
You should have already selected a session in which your child will participate:

Discover Camp -2 weeks: June 17- June 29


Explorer Camp I-3 weeks: July 1 - July 20

Explorer Camp II-3 weeks: July 22 - Aug 10

Adventure Camp -6 weeks: July 1 - Aug 10

Canada Canoe trip: Aug 12 - 17

All Sessions begin at approximately 3pm on SUNDAY,
All Sessions end at approximately 9am on FRIDAY
Please be punctual, do not Drop-off BEFORE 3pm or Pick-up AFTER 9am
Takin' the Motor Coach to Camp
It is important to remember that it's a long way to the Northwoods. Parents, please get campers to the pickup location at least 20-30 minutes prior to scheduled departure. We must stay on schedule which means leaving each spot on time. We will take a roll call before leaving, but cannot hold the bus. Therefore, anyone not on board will be involved in a goose-chase traveling north bound looking for a bus load of happy campers. Please notify us as to which DEPARTURE & ARRIVAL point we should see you at, this can be done online. Please do not load your children with food and cash as meals are provided. It's good to give your camper a small carry on bag with comics, games or cards for the ride. No electronics please. Remember that when dropping off your child there are many cars and excited children, not a good combination. Be Careful!
The bus has limited storage space! Only 2 bags are allowed. Please send the rest UPS.
No Electronics -Please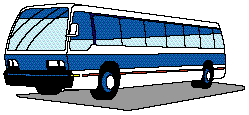 Please be on time...its hard to HOLD a bus of campers
All Aboard
Chicago Motor Coach
Start Camp
6/17, 7/1& 7/22
Northbound Bus
Depart
End Camp
6/29, 7/20 & 8/10
Southbound Bus
Arrive

*Hinsdale Oasis --
I 294 S. of Ogden

9:00am
5:00pm

*O'Hare Oasis --
I 294 & Irving Park

9:45am
4:15pm

*Clock Tower Inn --
Rockford in front of Hotel

11:00am
3:00pm

*Magnuson Hotel
Madison- 12/18 & 90

12:00pm
2:00pm

*Swift Nature Camp -

5:00pm
9:00am

All Aboard
Minneapolis Motor Coach

We wil pick up / drop off at the airport between 11am - 4pm

Start Camp

Bus to camp
6/17, 7/1 & 7/22
Depart

End Camp

Bus to airport
6/29, 7/20 & 8/10
Arrive

Mall of America / Airport

3:30pm
11:00am
Swift Nature Camp
6:30pm
9:00am
First Timers to SNC
We know this can be a stressful time for your child and you. Trus us we have done this before and have your child needs as our highest concern. We will contact you if something if we are overly concerned. Please feel free to call us at and we will be more than happy to tell you how your child is getting along at SNC. Its OK! Also we have created a helpful 1ST TIMER CAMP GUIDE to get you hints to make this a better experience for you and your child.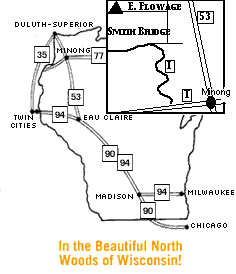 Driving to camp?
Families who bring their children to camp should plan to arrive between 3-5pm and to leave soon after seeing camp. If you pick your child up at the end of the session, please arrive at camp sometime between 9:00-9:30am on FRIDAY. Our goal is to everyone arrive and depart at about the same time. Please let us know your plans in advance in writing in an e message. There is nothing worse than a camper on their way home via the bus then their parents show up looking to drive him/her home. If special arrangements for transportation to or from camp are required, please drop us a note in addition to the online information.
Directions: From the town of Minong, continue west on Hwy 77(a major street in town). At the intersection of Hwy I turn right, approximately one mile. When Hwy I makes a hard left turn, approx. 3.3 miles. While in the left turn make a right and a quick left on to Smith Bridge Road. Continue north on Smith Bridge, approx. 2.7 mile, watch to your left for East Flowage Rd.(this turns into Ernie Swift Rd.). Camp is on the left, down the road a piece just after a large knoll. At every intersection signs are posted showing the direction to Swift Nature Camp. The address is W7471 Ernie Swift Road.

No Flip Flop Shoes -Please
Flying to Camp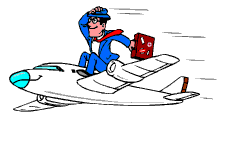 We know some of you will be flying to camp. The only place to fly into is Minneapolis it is a 3 hours bus from camp and it is the most convenient for times and cost effective. Let us know your flight schedule so we can meet your child at the plane's gate. It's important you give us your itinerary online as well as in an email. Most of our campers travel as Unaccompanied Minors. This ensures that campers are always with adult supervision. Please try to arrange your schedule so that your flight arrives and departs between 11am-3pm the day camp begins and ends. If unsure of times, please give us a call or email

Telephone Policy
There are occasions when we will call you, and certainly occasions when you should call us. We will call if your child is in the health center overnight for any reason other than rest or observation, or if there are any other health concerns. We will also call if we feel the need to talk with you about how your camper is getting along. Finally, we will call you at your request concerning any particular matter.
You should call us: 715-466-5666 (715-4 MO LOON) if you have any concerns about your child's health or other matters. We advocate the "Two Letter Rule" simply stated, one negative letter from your camper probably isn't serious; two negative letters is worth checking out! The best time to reach us is between 8:00 am and 5:30 p.m., if we're not in the office, just leave word on our voice mail and we'll get back to you as soon as we can. Someone is usually in and out of our office until 8:00 p.m.; if there is a serious emergency that absolutely can't wait, you can try reaching us at our home or the caretakers those lines ring in our bedrooms. There have been very few things that couldn't wait until 8:00am so please don't wake us up unless it's absolutely necessary!

Parent, grandparent, sibling, aunt and uncle non-emergency, non-birthday calls to campers and camper's calls to others are not permitted. We take no pleasure in limiting this sort of contact; but do believe that one of the important benefits of the camping experience is gaining independence and self reliance. Telephone calls frequently defeat that goal.
If your child has a birthday while at camp, we suggest that you call during meals...8:00 to 9:30 am, I2:30 to 2:00 p.m., and 6:00 to 7:00 p.m. At other times your child will be busy with activities and often cannot be reached. Please limit your calls to under 10 minutes. Campers who have signed up for both sessions will be permitted to call home during the changeover between sessions. Other than calls for family emergencies or camper birthdays, our phone policy is a gentle but firm "no calls." Please work with us to help your child gain self reliance by honoring this request.
Let's Take a Trip
Several parents take advantage of the time their children are at camp to do some vacation traveling of their own. Our experience has shown that quite a few campers struggle with their parents being

away from home (anxiety for your safety and interruption of mail are two big factors). Please be sure to send us your itinerary if you will be out of town while your child is with us so we can give the additional attention and reassurance needed. Since mail service can be so spotty from distant places, some parents write letters in advance, to be mailed regularly to their campers while they're traveling. Give the letters to family or friends with instructions to mail every few days while you're gone. You'll help your child tremendously.
This is My first time
Camp can be a stressful time for your child. For many it is the first time being responsible for themselves and away from parents. Here is additional information we have posted on our other website, Summer Camp Advice, for parents getting their First timer ready.Learn about Summer Camp. Often first time campers need to be reassured. The following are a few things you can say that will help them feel more confident in their journey:
*You will be waiting for them to come home.
*The staff is well trained and they will not be asked to do anything that is unsafe or dangerous.
*They will make great friends at camp.
*They will learn new activities.
*Most of all that you are proud of them for accepting the challenge and responsibility to leave.
Also ask them problem solving questions. For instance "What will you do if you cant find your flashlight" ? Talk to your Counselor. etc.
If your child seems at all reluctant, send a letter or card five days before camp starts - that way it will be waiting for them. Also, write more frequently the first week.
Here ia a video with some helpful hints on helping your child reduce Homesickness.
Mom and Dad -Don't forget about Me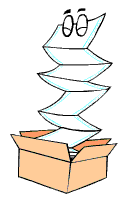 Kids love to get letters!! Don't we all. Some parents will send a little care package filled with a comic books, some little games, a bandana, posters, photos or other items, but no food, please. You can even get a pre-made Gift Box from Just-4-Camp, filled with all sorts of goodies. Correspondence with your camper is a critical aspect of the camp experience, and we can offer some practical suggestions. Keep your letters positive, upbeat and newsy, two to three letters each week is plenty, since too many letters can actually make a well adjusted camper become homesick! Please don't make audio-tapes as they can be hard on younger or homesick campers. Do it the old fashioned way and put pen to paper. If your child complains of some situation that is upsetting them at camp, don't worry, it usually is a passing incident. If the problem reappears in a second letter, by all means acknowledge it when you write back. Then focus on some positive aspect of their personality that makes you confident they'll work things out. This is a good time to call us.Please be careful not to use phrases like "I miss you terribly", "the house is empty without you" or "even Rusty the dog misses you." They tend to be more damaging than beneficial. In case you were going to ask: yes, we do have a fax; no, it is not for communication to campers. If your child seems at all reluctant, send a letter or card five days before camp starts - that way it will be waiting for them. Also, write more frequently the first week. Please remember that as anxious as you are to get mail, so is your child, and if we don't see any from home we will call and ask why.
Gals-Please leave your makeup at home
Facebook is the place
to see daily pictures of camp activities and campers while at camp. Daily we will try to upload a few pictures. In early September we will upload nearly 5000 picture that you can download. So be sure to be our friend at https://www.facebook.com/SwiftNatureCamp
Come on Up
We are delighted to have parents visit their children at camp. For this reason we have no special visitation days: come anytime you can. However, we do request that you give your child at least 7-10 days to make their adjustment to camp life prior to your visit. Often visiting to early can have a negative effect their progress.
Many parents do not visit campers during the summer; so please do not feel compelled to do so. Your child's experience will not be adversely affected if you do not visit! Some parents drop their children at the beginning of the session or pick them up at the session's end, in lieu of a visit. If you drop your child off at camp, arrive around 5:00pm. When picking up your camper, arrive around 9:30am.

Most Parents of six week campers pickup their child on Friday, and return them on Sunday by 5:00pm. You'll probably want to walk around camp a bit, but your camper might be anxious to return to civilization (translation: take them to Hayward for pizza, fudge, a movie and a bath at your hotel--those are the priorities)
If you choose to visit, please stop at the camp office upon your arrival so we may help you to locate your camper. Obviously, you should not enter the cabin without an invitation and an "all's clear!" You never know what you might see!!! Please don't bring pets, candy, food or gum to camp. Gratuities for the counselors are not accepted.
For the day or so that you are at camp, enjoy yourselves and have a good time. Feel free to ask us for anything you might need. Please keep in mind that camp is a time for campers to learn independence, and many do. Don't be surprised if your camper would rather be with their new friends than spending time with you. We ask you to write us and your camper about your travel plans for visiting as early as possible (you can just send us an e mail). There is a possibility that if you just show up, your child might be away from Swift on a cabin adventure. During visitation we do allow campers to leave camp one time for as long as 12 hours (9am-9pm), but we do ask that you have them back for bed time. If, instead, you would like to join us for a meal, please let us know as soon as possible, though generally there's always room for one more.
If you're planning to visit, local hotels fill quickly. We suggest you make reservations now!Below is a list of area motels we recommend:
**Rice Lake Resort-Minong (715)466-5858
Kimble Lake Resort-Minong (715)466-2413
**View Point-Minong (715)466-2447
Seaman's Resort-Minong (715) 466-2858
Travelers Inn-Minong (715)466-2293
Up North Resort-Minong (715)466-4359
*McCormick House-Hayward (715)634-3012
St. Croix Inn-Solon Springs 715)378-4444
Sun Shine-Spooner (715)635-2619
American Heritage-Spooner (715)635-9770
Country House Hotel-Spooner (715)635-8721
Northern Pines-Hayward (715)634-4959
River Inn-Hayward (715)634-2631
*Stout Trout Inn-Springbrook 715)378-4444
Cedar Inn-Hayward (715)634-5332
*Lumberman's Inn-Hayward (715)634-3012
**Briar Patch- Trego (715) 466-2794
* Bed & Breakfast ** Cabins
Local Chambers of Commerce - have hotel options
http://haywardareachamber.com
http://www.washburncounty.com
http://www.spoonerchamber.org
http://www.superiorchamber.org
http://www.duluthchamber.com
Should you find the perfect little spot to stay, please share it with us so we can pass it along to other parents.
We have a wonderful Cook
Help us in eliminating food brought to camp. Food, Pop and Gum in cabins attracts little critters and some large ones, disrupts healthy appetites and can be a divisive factor if not shared among fellow cabin mates. Our camp store sells snacks as after dinner treats, that is why they have an allowance.
Please do not mail food to your camper during the summer, even if they ask you to do so. You may wish instead to send a small package with a comic book, some little games, a bandana, posters, photos or other items, but no food, please. All packages to campers are opened in the presence of staff and any food brought or mailed to camp will be discarded. Please do not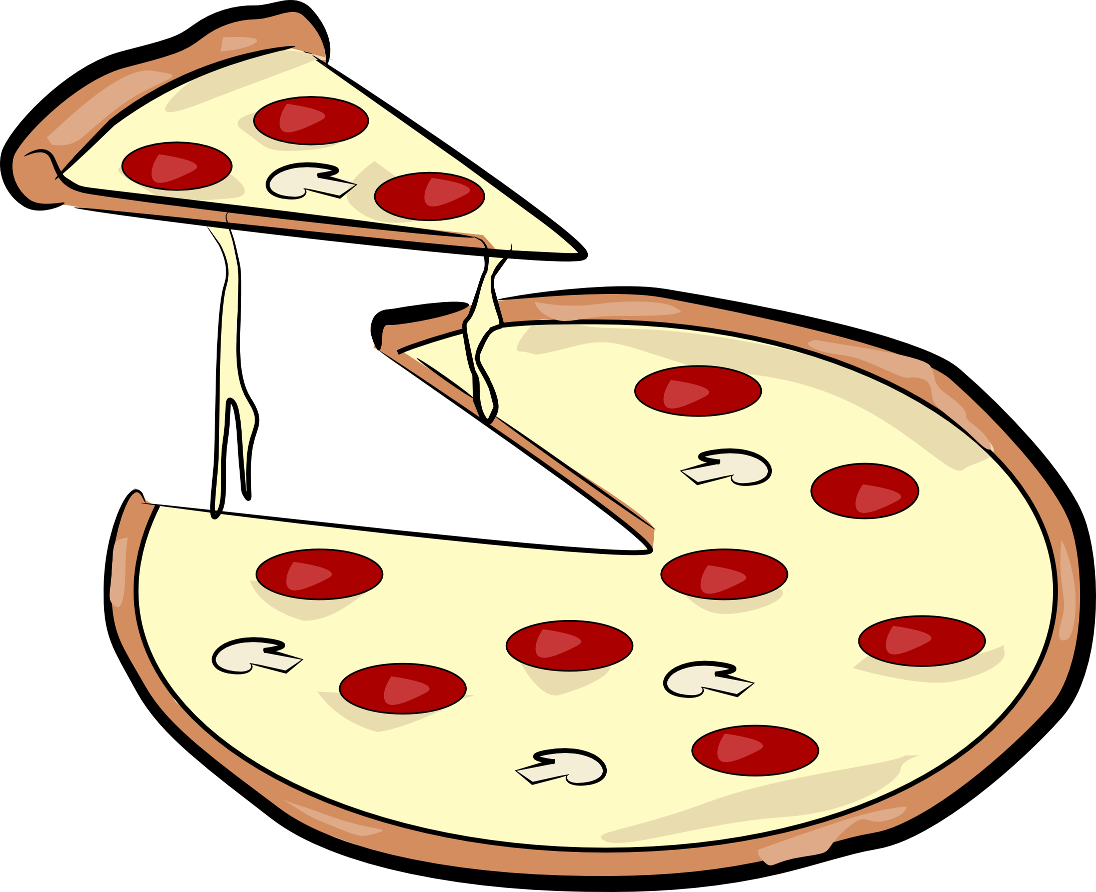 package items with Styrofoam packing material, as it scatters in the slightest wind, not to mention that it won't begin to decompose until your camper has campers of their own!
While we're on our soapbox, let's give the environment a break in other areas too. Wherever possible, avoid aerosol containers, the use of hydoroflourocarbons is not diminishing fast enough to keep our ozone layer from thinning out. Let's use only "pump" sprays this summer; at least those plastic containers can be refilled and recycled!
A Little Extra Protection...INSURANCE
We offer a summer insurance policy at a cost of $35.00 per session. This insurance has no deductible. The policy includes $10,000 of accidental death and dismemberment and $3,500 Accident and Medical coverage, plus $1,000 of sickness coverage. If you do not have Health Insurance please purchase ours. This is perfect for international campers as well.
Looking For all the latest SNC Camp Cloths?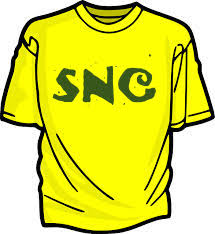 Just need some camping gear?
Try the
So you want to be high tech
For those of you that wish to go high tech we will accept e-mail at This email address is being protected from spambots. You need JavaScript enabled to view it. We will print these off every few days or so and then give them to your child at mail call, please put your campers name in the subject. Campers have to use snail mail.
What are you doing up there
Hopefully, your child will be keeping you informed of their activities at camp. We try to promote letter writing, but all that we can assure is that you will get a letter once a week, because, you see-it is their meal ticket on Sunday. Anything you can do to make writing easier will help assure that you won't be forgotten. Suggestion: self address and stamp post cards or envelopes for all your loved ones. That way you help the odds. We encourage you to make a contract with your child for a certain number of letters during the course of the summer. You should agree on how many letters they should write each week then hold responsible for their part of the contract.
Please understand that the first ten days of camp provide a "mixed bag" of letters due to homesickness and unusually slow mail service. In small towns like Minong, it usually takes 5 days or so to receive mail, so plan ahead.
You may receive a "homesick" letter or a letter complaining of some situation, but by the time you respond or contact us, the situation has often subsided. We welcome your calls, but do understand that letters are often cathartic for your child and once vented, those feelings of loneliness or frustration disappear. Do let us know if you get a few unhappy letters in a row. If you hear

something we should be aware of, call and we will look into the situation and get back to you.
Campers often write funny and sometimes touching letters home or to friends; others have not yet found the ability to communicate in letter form. Some campers will assume that our camp nicknames and activities are easily translated by their parents. We hope you will get a good picture of the summer from your camper's letters, and you'll save or duplicate any choice items for our collection. Remember that Swift Nature Camp is a world all its own and adults can share only a small part of it.
At the end of the session, your camper's counselor will write an individual evaluation and report regarding your child's experience. These are not report cards, but will give you a better understanding of what your camper has been up to the last few weeks.
Adventure Campers -6 weeks
Our 6 week campers have the opportunity to go with their parents during the break between the the two 3 week session. See the schedule above for break dates. However, if you are not able to come get your child they are welcome to stay at camp under limited supervision. Many like this time for it is a little slower except for the time we go tubing or see a movie. The cost for this care is $150 for supervision, meals and enntertainment.
I've Got A Friend
YES, We do allow campers to bring up their small caged pet (no cats or dogs please). These animals are kept in the Nature Center for all to observe. Campers will be responsible for care and feeding of their pet. If you are bringing a pet, please read & sign "I've got a Friend" form on your electronic application. . We have plenty of cages that your pet can stay in while at camp. Just pack them in a box for the journey.
Where does the soap go
Please heed our advice to send up old clothes and minimal clothing as we really do laundry once a week. This is a great chance for your child to be responsible and do laundry. Laundry is a morning cabin activity; we provide everything, just bring your dirty clothes.
Mark everything! If you wish to use name tags, you can order them through our online camp store (front page), or you may buy them locally. We've used rubber stamp pads with indelible ink; it works well on most clothes and it's a real time-saver!
PLEASE only bring disposable cameras
Who will you live with
As much as everyone likes everyone else and everyone seems to want to bunk together, we must have a method by which campers can be with friends and still meet people from other parts of the country. Your application will guide us toward your preference for a cabin mate. Although we try, not all requests can be accommodated to satisfy everyone.
I Never get Sick or Hurt
Our Health History and Examination form is online. Please have your doctor report in full about all conditions that might require medication, or about any conditions recently treated. If your child needs regular prescription medication while at camp we require that all prescription medication are purchased and sent to camp via our online provider, they arrange to have campers prescriptions dispensed, individually packaged, and shipped to camp before the start of each camper's session. They even provide over the counter medications, vitamins, liquid medicines, and inhalers! They need 30 days lead time and will work with your insurance company.
If you are sending over the counter medications, each medication must detail dosages and optimal time to administer. We will not administer non-labeled pills or medications; please do not send them to camp. Be sure to send enough medication to last the two, three or six week session. Campers are only permitted to keep toothpaste, deodorant etc. with them. All medications will be given to the nurse who will keep them locked at the Health Center and dispense them at the appropriate times, so please do not give your child over the counter medications, give them to the nurse.
You will be asked to sign the medical/surgical release section on the Health History form. Give us full details if there are any physical restrictions not mentioned elsewhere. Call us if your child has been exposed to any contagious disease (like chicken pox) just prior to arrival at camp. If glasses or contacts are needed for any activities, please note the current prescription. Should you need to send additional medical information to camp please be detailed online or you can mail additional information to camp.
We have arrangements with a local Orthodontist and Dentist and we occasionally send campers to visit them for minor repairs and adjustments. However, we highly recommend that every child visits their own dentist for a checkup within a month before attending camp. NOBODY likes going to the dentist, especially someone you don't know, so let's try to prevent THAT little excursion.
In the Northwoods we have TICKS. At camp we mostly have non dangerous wood ticks, although a few deer ticks have been spotted over the years. In the past this has been a non issue. So ask your children to wear bug spray.
While we are talking about little creature LICE are all around children these days. It is VERY Important that if your child has or even had Lice in the weeks prior to camp that you let us know. Recently, schools & camps have had severe issues because a child brought them form home and many children became infested.
While we are talking about health, remember that during exercise sufficient intake of fluids is important, so a water bottle (like for a bicycle) or a canteen is something you won't want to forget.
Please go over these Camp Dangers with your camper.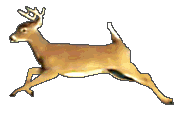 This is the Northwoods
Help us stay a rustic Northwoods camp. We do not permit electric blankets, electric fans, cellular phones, pagers, radios, i-pods, cassette or cd players, electronic pets, laser pens, TVs or Game Boys or Digital cameras. Parents please help us,we do not want items lost or stolen and they are NOT what camp is about. Each cabin will have a Cd player that all can share, and all campers are encouraged to bring their favorite music to camp. PLEASE make sure all CDs are camp appropriate and contain NO bad language and are age appropriate. In the computer cave we have Macs so bring your favorite game. Name tag everything. Remember that stuff can get lost or broken, and we urge you not to bring valuables, such as jewelry, fancy watches or expensive sports or camera equipment. We can't be responsible and don't want sad faces. Don't even think about electric fans, fireworks, knives, guns, or axes. They just aren't fun.
So what do I Bring to Camp
See the Packing List of what to bring to camp. In each cabin there is one cubby per camper. Pack your child's goodies in a soft sided duffel bag or suit case. They're light and easy to store. On the bus we have room for 2 Items of luggage; everything else can be sent to camp in advance via UPS. If you choose to use UPS; please mark who it belongs to on the outside of the box and ship it at least 10 days before camp. We will return it the same way. A packing list is enclosed.
Need things for camp? Most discount stores carry what you will need. As a convenience, you can visit our website for a link to our on line camp store. You are not required to make any purchases from it. REMEMBER MARK NAMES ON EVERYTHING!!! Here is a company that provides Name Tags
Dress Code
We hate to do this but many of the items that children wear these days to the mall are not appropriate for camp. Camp clothes should be old and not a fashion statement. Camp is about you not your clothes. T-shirts are wonderful camp clothes .S.N.C. expects campers to wear underwear and have no exposed bellies, cleavages or fannies. This rules out all short shorts, Spaghetti string tops or midriff tops. Oh, and on those T-shirts make sure the logos or sayings are camp appropriate as well, no drugs, alcohol or sex promoted. We also are a no makeup camp, so don't bring it. As for bathing suits only 1 piece suits are acceptable. If you wear something that does not meet our code we will ask you to change so be prepared. Please bring close toed shoes, FLIP FLOPS or Sandals are NOT allowed for daily wear. Thanks for your understanding.
It's not the Mall
Your camper will need no cash at camp (please do not send any). There is a weekly allowance that each camper receives for snacks (Ages 7-9 =$4, Ages10-12 =$6, Ages 13+ = $8). Additional purchases of camp clothing, film and the like will be taken from the camp store fund. Campers are permitted to make purchases of their own choice in the Camp Store. Some campers have a hard time limiting their purchases. Having said that, if we see an unusual amount of purchases we will question the camper. Please discuss your expectations with your child. Should money be needed for trips it will be given to the counselor and charged against the camp store account. If money should be needed for a special purpose such as new shoes, we'll also put that against their account.
Billing Information
Your application outlines both fixed and optional charges, along with a payment schedule of $300 per month (Feb.-May). Should you choose to change any of your options please notify us and we can make those changes. Your online account will show any payments made. We do charge a 3% premium for Visa & MC payments over $100. Free payments can be made electronically via paypal or with e-checks. Paper checks can also be mailed. Please remember all remaining balances will be due 10 days prior to the beginning of camp
Gimme Gimme Gimme
We, like most camps, have a wish list of items that we could use at camp. Should you have any of these taking up space in the garage, we will gladly take them. We need games, books, water toys, boats, life jackets, paddles, sports equipment, pool cues, arts and crafts supplies, pet food, microscopes, telescopes, and other science stuff. Thanks for thinking of us!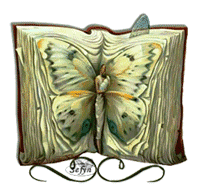 Bring A Book -At SNC our library is always in need of new child friendly books. We ask each child to bring a book and put their name and date in the book for all to remember.
Is there any more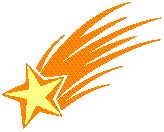 The end is in sight! We hope this takes most of the mystery out of sending your child to camp. It may seem like a lot, but believe us that it pays rich dividends in providing your camper a fun and meaningful summer. If we have missed one of your concerns, please drop a note or give a call. Remember we move to camp late in May, you can contact us there.
Do you have it all?
Please check your electronic account and be sure to complete all the information. The program is set to send you reminders of missing payments or paperwork. They will get more often as camp gets closer so please do your paperwork way in advance. We are here to help so please call or email with any question or help you require.
Kids Summer Camp Activities | A Day at Summer Camp | Coed Summer Camp Crafts | Outdoors Summer Camp | Horseback Riding Camps | Sports Summer Camp | Paddling Kids Camps | Swimming Summer Camp | Canoeing Summer Camp | Adventure Summer Camp | Children's Summer Camp Parent Info | Spanish Campers | Teens Summer Camp | Science Summer Programs | Nature Summer Camp| Animal Summer Camp | Camp Registration Information | Camp Staff Jobs | American Camp Association | Wisconsin Summer Camp| Minnesota Summer Camp | Summer Camp Advice | Summer Camp Blog| USA Summer Camp| American Summer Camp| Learn at Summer Camp| Outdoor Environmental Education Camp| Teenage Summer Camp| Kid Summer Camp