What SNC Stands For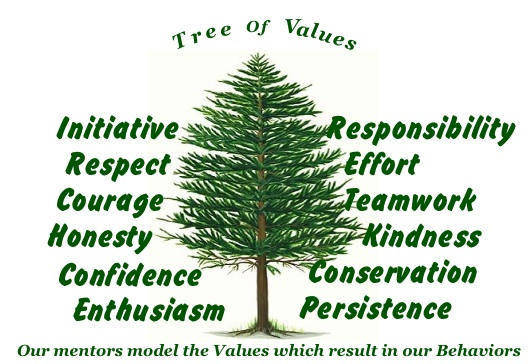 Dear Parents
Swift Nature Camp is a summer camp, and that means fun, adventure, challenges, friendships, and all of the traditional activities that every good camp has to offer. But here at SNC we feel strongly that these elements offer us an opportunity to create a special social culture for our campers to experience. That culture is characterized above all by kindness; it includes direct involvement with nature, a break from dependence on technology, face to face interaction and shared experience, healthy relationships between children of both genders, intentionality, teamwork , diversity, and above all else the freedom to be oneself.
1. First and foremost SNC is a culture of kindness! Kindness comes through what we say and how we say it, and everyone on the staff from the directors to the cook are thoughtful with their words and actions. We are well aware that we are role models and hold ourselves to high standards in that regard. We encourage campers to find and express kindness; for example, cabin mates are encouraged to invent
random acts of kindness instead of pranks.
2. Campers are encouraged to become a part of the nature around them by " getting real" with it: touching, getting dirty, fearlessly learning camping skills. We want our campers to feel the nature around them, from wood and plants to the well cared for animals in our camp zoo. We offer programs and guest speakers to give our kids the fullest experience of the nature around them.
3. SNC is a culture free of dependence on screens and the internet. We believe in the value of having a quiet place to go, of handwritten journall ing and correspondence. We want our campers to make the world their screen. There isn't a mobile device in sight and a cell phone is considered emergency equipment.
4. SNC is a place where everyone returns to face to face interaction. When we are looking at each other's faces we see the emotions our words bring and tend to use more care with choosing them. Something as simple as listening to music can become far more rewarding as a shared experience done together by cabin mates!
5. SNC is a coed camp just like the real world, that gives us the opportunity to promote and encourage healthy relationships between children of different genders. Coed meals and casual mixing in open areas allow for friendships build, allowing teens to make friends like brothers and sisters, rather than societies pressures of "dating". In the case of older children, single gender out-of-camp trips are scheduled at alternating times, as a natural limit to genders spending too much time together.
6. SNC is an intentional culture. Here, we teach what we ask of ourselves and our staff. We hire our staff using high standards and we hold them to high expectations. We communicate with daily meetings and are available to each other at all times.
7. Our motto is "How can I help?". Our culture is one of teamwork and the rewarding value of assistance. Many hands make for light work, and the whole is almost always bigger than the sum of the parts. We like to give our campers chances to find out that those things are true!
8. We live in a diverse world, and the population of our camp reflects that diversity. A camper leaves the world of single technological connections and networking for a real community. Kids from China, Mexico, South America and Europe bring those countries with them into our community.
9. Our camp is a place where kids are be free to be themselves without the social pressures they face in school. SNC is a place to become campers who can choose to pursue what interests them with the people who interest them and treat them with kindness.

We believe these things help create a culture that helps your child be the best that they can be. We consider SNC that special place in the Northwoods that can impact your child for summers to come causing them to return to the SNC family