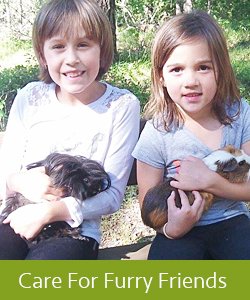 Often Parents from Minnesota, ask us "Where have this camp been". Well Swift Nature Camp has been giving children a wonderful overnight Summer Camp experience since the 1960's. But what I think they really mean is that they have been looking for a special overnight summer camp that meets their child's needs. You see they are looking for an Animal Summer Camp or a Nature camp, maybe a Science camp all near Minneapolis. Why? Because their child generally is not sportsy type and really thrives being outside going on frog hunts and doing other Nature activities. So when a parent finds a small camp like SNC, they are very happy that their child will have the opportunity to play and be with kids who are also Nature Nuts.
You See at SNC we are not school so children learn about animals and nature hands on. Matter of fact one of our favorite activities is going on a frog hunt. See at SNC we believe when campers see, they remember. But when campers do, they understand. If we can increase a campers self discovery and natural curiosity, it entice children to learn about and play Outdoors in NATURE and if children value our environment they will in the future see a reason to protect it.
What many parent enjoy is that camp is only 2 hours form Mpls., so on a weekend they can stop on by and see how their camper is doing or even take him or her out of this Animal Summer Camp for Lunch. It allow parent to stay in contact with their camper. However, don't be surprised if your child has other plans, so often parents are happy to see that their camper has found a nature summer camp they can call home. But, get discouraged when their child would prefer to play in nature or do science experiments rather than go out for lunch. But that's OK, camp is all about helping children feel comfortable in their new surroundings and giving them the independence to do so.
Animals are why kids love Swift Nature Camp, we have plenty. Each summer children enjoy adopting a pet and taking care of it. They need to be responsible to feed, water and play with it before any play time. This helps build responsibility and empathy for their pets. Speaking of Pets, SNC is one of the few camps that allows children to bring their animals with them to summer camp. How Cool! Little Billy can bring his pet hamster with him, one less thing for parents to worry about while your camper is at summer camp.
But it is more than just an active Nature Center, Pet Zoo, and Department of Natural Resources sponsored programs that keep bringing campers back to Swift Nature Camp it is our special recreational activities that include canoe and backpack trips, horseback riding, swimming, arts & crafts, team courses, archery, sailing, water skiing, tubing and sports, over 20 different land and water activities.
As a parent to learn more about this Overnight Minnesota Animal Camp, read more about how we encourage children to be more responsible and to be accountable for themselves as well as being kinder. For Campers at this Kids Nature Camp learn more about the cool activities, the friendships and the animals. Hope to see you at Swift Nature Camp