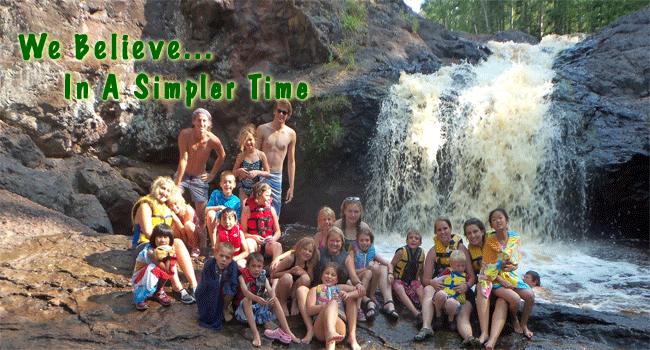 As a Director of an Overnight Summer Camp in Wisconsin for over 20 years, I have seen a change in how parents deal with their children. Obviously, when I was a kid my parents spent alot less time worrying about me. Oh sure I was loved but I was given time to figure stuff out on my own even if that meant small failures or getting in trouble. But more importantly, I was given something we all want more of TIME. Yes, my parents did not schedule me in after school sports, tutoring or band. No, in my day I played with friends, watch an 1hour of TV per day (now they say the average kid is 8hrs on a screen) and figured out things to keep myself busy. Yet, with all this time on on my hands, something was bound to come out of my mouth "MOM, I'm Bored" and the her response was almost always the same "Go Outside". Today, parents hear the "I'm Bored" much less, because kids just pick up a screen and stay entertained for hours. I was speaking with a substitute teacher the other day and she said its so much easier now that 10 years ago. I have almost no discipline issues because when students finish their online in class assignments they pull out their phone and keep engaged, causing less classroom flareups.
Research is showing this may be a bad thing, see below article. I am an Outdoors Summer Camp activist and for years said, WE ARE ADDICTED TO TECHNOLOGY! Only recently have others picked up on this and are telling us to put down our phones... And do what Mom said "Get Outside"!
By
The Best Thing You Can Do For Your Kids This Summer? Let Them Be Bored
Child psychologists insist that boredom is an enriching experience.
With the rise of screen time and "helicopter parenting", i.e. hovering, we've seen a decline in the good-natured negligence that many of us were raised with during the 80's and 90's, which consisted of "go outside and play, now." Parents nowadays feel pressured to turn their children into productive little performers, by filling their time with camps, sports, lessons and play dates. And while there are advantages too, say, learning to play the piano, researchers insist that the absence of planned activities is also an enriching experience. The best thing you can do for your kids this summer? Let them be bored.
"Your role as a parent is to prepare children to take their place in society. Being an adult means occupying yourself and filling up your leisure time in a way that will make you happy," explains Lyn Fry, child psychologist, "If parents spend all their time filling up their child's spare time, then the child's never going to learn to do this for themselves."
For the same reason that mindfulness has spread like wildfire among the wellness community, children also need to learn strategies to contend with the fast-paced, virtually-ruled nature of modern society. We also know, as adults, that being stripped of our televisions, iPads, and obligations are bound to offer a refreshing perspective and force us to interact with our surroundings in a new and different way.
Certainly, it is tempting, and perhaps we have been conditioned to feel that being bored is a waste of time. Not so— idleness is integral to allow our imaginations to grow. Dr. Teresa Belton, a visiting fellow at the University of East Anglia told the BBC that boredom is crucial for humans to develop "internal stimulus," which, in turn, cultivates true creativity.
"There's no problem with being bored," says Fry. "It's not a sin, is it? I think children need to learn how to be bored in order to motivate themselves to get things done. Being bored is a way to make children self-reliant." Another way this helps kids is by eliminating the cycle of seeking validation for every little thing they do. Throwing out expectations is a tool to help kids truly know themselves and their preferences, and become more individually confident.
This summer, take away the screens and let kids simply do their own thing, such as playing with their toys in their room or outside in the yard. Experts also encourage writing a list of activities with children, including basic past times such as riding a bike, playing cards, drawing with sidewalk chalk, painting or reading a book. When your children approach you complaining of being bored, remind them to refer to the list. They'll thank you later.
True Activist / //www.trueactivist.com/the-best-thing-you-can-do-for-your-kids-this-summer-let-them-be-bored/This email address is being protected from spambots. You need JavaScript enabled to view it.">Report a typo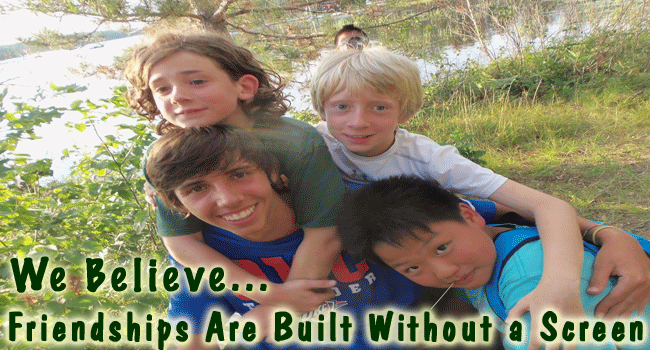 Enjoy a Summer Camp In the USA