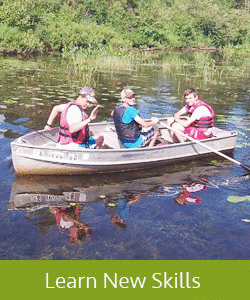 Swift Nature Camp is proud to offer a Coed Teen Summer Camp that is just for Campers up to age 15. For our 16 & 17 year olds they can join our Leadership Training. If 18+ get a Summer Camp Jobs.


With summer camp programs for both pre-teens and teens, Swift Nature Camp offers an amazing range of camp activities: hiking, climbing, ceramics, horseback riding, tennis, kayaking, whitewater rafting, and so much more! Teenagers participate in our Adventure Summer Camp, taking frequent canoe, hiking and bike trips.


Swift Nature Camp is unique among teen summer camps in that we provide teens a special opportunity to make friends in a relaxed and fun-filled environment, to build self-esteem and independence, and to challenge themselves with new physical and creative activities. We realize teens want to do things for themselves and are bored by a "normal" camp. So we provide an Adventure Camp program with loads of opportunities for Teenagers and their cabin to leave camp and go out into the big open wild. See the Apostle Islands, go to the International Wolf Center or find their way to the Mississippi River from camp. That's what an Adventure Camp program for teens is all about. Read what this past camper thinks Teen Summer Camp.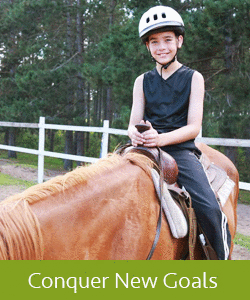 Swift Nature Camp has a small intimate and friendly and non-competitive environment for all of its teen summer camp programs. We believe that all children, especially those in their teenage years, enjoy this break from the competition of the real world. We provide a positive, encouraging environment that fosters acceptance. Take a look at all the Summer Camp Activities.


Many Swift campers return summer after summer, returning to see friends and enjoy the excitement, self-direction, and goofy fun camp life offers. Camp is just a great place to be yourself, and as such, a perfect place to make lifelong friends. But if this is your first time at camp...do not worry with in a day or so you will fit in and SNC will feel like home.


Leave the pressures of Home, School and Sports, Swift provides an almost endless set of new experiences designed to be both fun and challenging, both exciting and rewarding. Combined with its beautiful natural setting, caring staff and instructors, and diverse program, it's easy to understand why so many teens love Swift Nature Camp.